I have to admit it's been great following the early career of Holy Moly and The Crackers and never have I been more grateful to social media and the internet for enabling me to keep up to date with what is going on.
Earlier this year Holy Moly and The Crackers were in a competition run by
Supajam
to play at the Hop Farm Festival. Anyway to cut a long story they won and they went and they played.
Supajam
have now published their follow up interviews of the band after the festival and you can follow that below.
Hop Farm 2012-- How was it for you... Holy Moly & The Crackers | SupaJam / Blogs
Here is a little quote from the Supajam site to get you started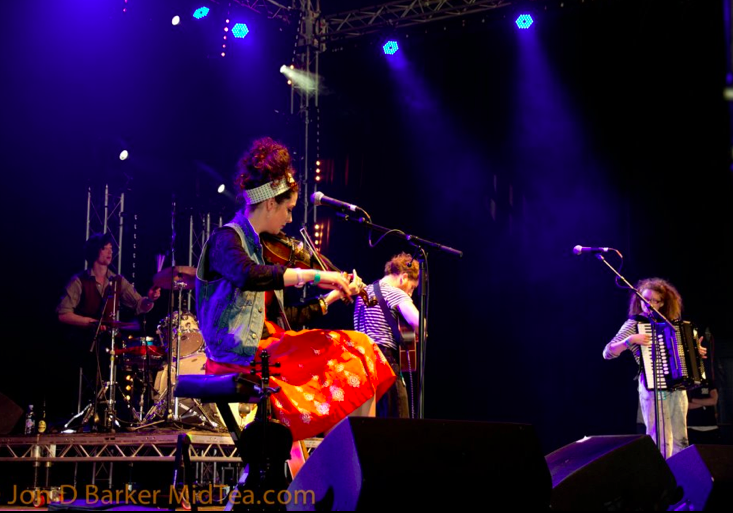 So another Hop Farm Festival is done and dusted, but a fleeting memory of sunshine, laughter, cider and the gleam off Peter Gabriel's shiny dome.
As ever SupaJam were proud to send a whole host of acts to the festival, where they delighted crowds with some sheer musical wizardry. We thought we'd catch up with the bands and see just how it was for them.. Here's what they had to say...
Holy Moly & The Crackers
Hop Farm 2012-- How was it for you... Holy Moly & The Crackers | SupaJam / Blogs
If you wish to follow what Holy Moly and the Crackers are up to you can
Like them on Facebook
Follow them on Twitter
@HolyMolyHolyMol
Do what ever it is you do on MySpace
Buy their album here
Download tracks and album here
So what is my association with this lot then? Well I'm just proud of my niece Ruth (Conrad is fab too and our family think he's the bees knees*!x) and I love the music that they are creating as a band. It's been a joy to watch and listen to them developing their style and their musical career. Hoping they have a fabulous summer after the launch of their first album – First Avenue.
Good Work Holy Moly and the Crackers – keep it up and try and get some more gigs going in York. x
* Disclaimer – just felt like it was a good day to say Bees Knees!